Boston's very own, NV Concepts, announced a weekly show at the brand new venue "Sonia" throughout this fall and winter called 'Sauce Saturdays!'  The lineup is filled with all different kinds of artists, from The M Machine to Crankdat to name a couple.  However, this week's show was hosted by the godfather of hard trap… SAYMYNAME!
This was my first time attending the new venue, "Sonia", and initially I was a bit confused because I thought it was just going to be a part of the very known "Middle East", but it actually is it's own space entirely.  Entering the venue, you look to your left and there is a full bar.  However, being that they just opened, the Middle East is still acquiring their liquor license, but have no fear for all attendees 21+ and over you can leave the venue and walk down the street to the bar at the Middle East.  When entering the venue, look to your right you immediately will see the stage setup and a very open dance floor, a large LED screen by the DJ, and many colorful strobe lights hanging from the ceiling.​
"From hard house and hard trap to psy trance, hardstyle to big room, his set was nothing but insanity from start to finish!"​
When it came to the performances, it started with a Boston well known local, Uncle Bob.  I arrived about halfway through his set, but he is notorious for playing that filthy bass, dubstep, and anything hybrid.  After his killer set came the main attraction; SAYMYNAME!  Personally, I have been waiting to see him live for a very long time now and he made the wait so worth it.  Plus, artists that play the harder genres in small venues are always beyond wild.
From hard house to psy trance, hardstyle to big room, his set was nothing but insanity from start to finish.  There were headbangers galore and mosh pits all night from start to finish.  He dropped some unreleased tracks and played some tracks by artists like Carnage, SVNTOS, Junkie Kid, VINAI, and Afrojack just to name a few.
​SAYMYNAME is a TRILLVO favorite and we recommend that you check him out anytime he comes to your city. You can find out where he's headed to next below!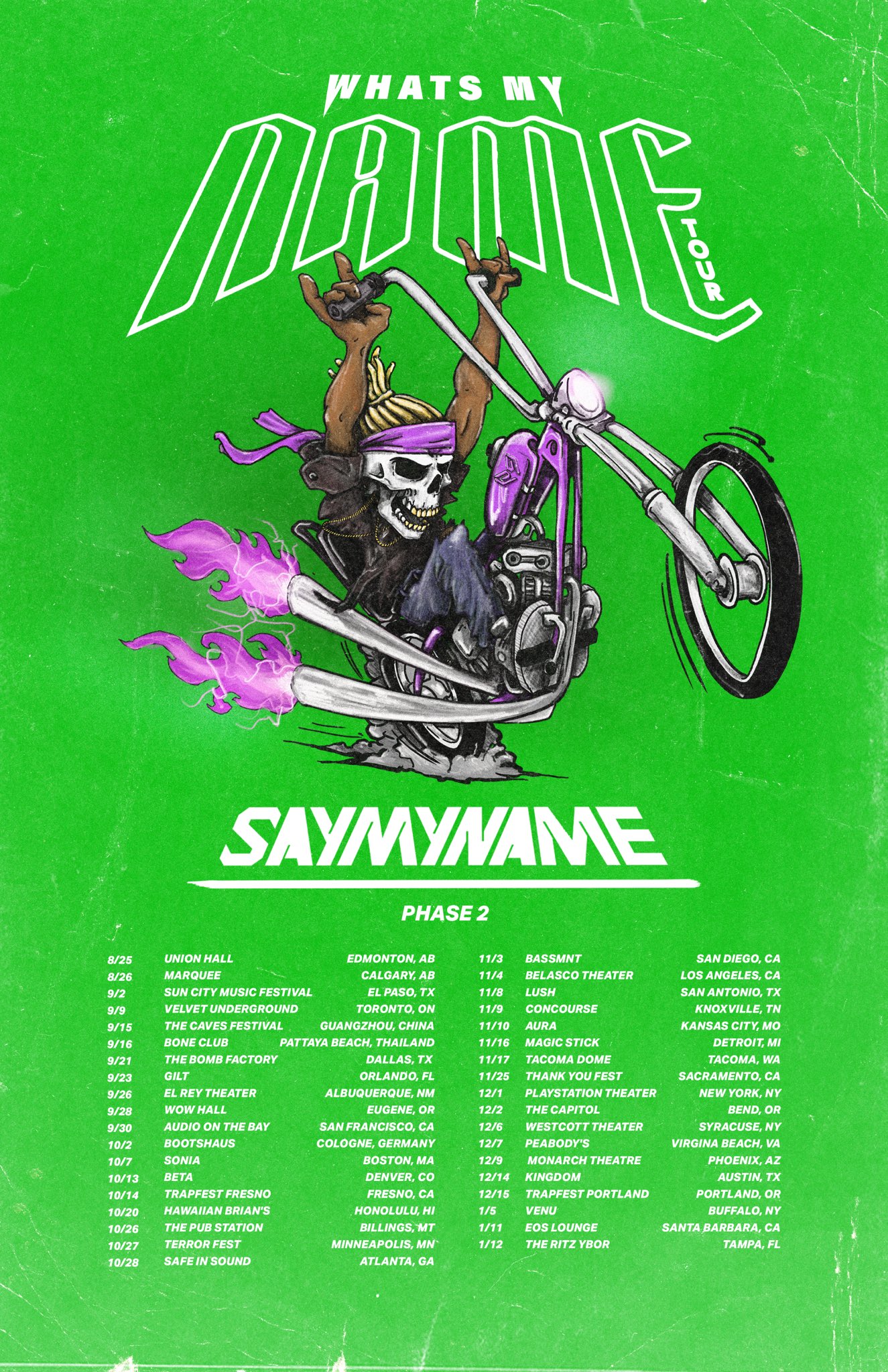 Follow SAYMYNAME:
Facebook | Instagram | Twitter
For more on Sauce Saturdays in Boston: Sauce Saturdays